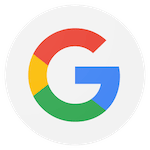 Krav Maga has been a fantastic experience!! I recently tested into level two and it has become my stress release/exercise/fun time. The instructors have ALL been fantastic! It's a great learning environment and I look forward to learning new things in the future!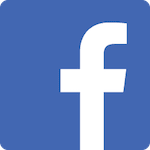 Best place to learn Krav Maga martial arts style for self defense and self discipline hands down. Great instructors.. great community.. awesome facility. Not only that boost up your confidence but you will get in a perfect condition physically and mentally.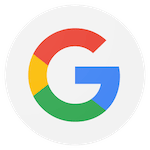 I love Krav Maga Raleigh. I have been attending Krav classes for almost ten months now and I am so glad that I choose KMR. The Krav Maga Raleigh community is fantastic. The instructors are incredible and really make sure to explain and breakdown the techniques. They are also very personable and easy to approach if you have questions or need additional instruction. You can tell that they are enthusiastic about teaching and really want their students to succeed. The other students are awesome, friendly, and supportive. They are some of your biggest cheerleaders. I was nervous about joining at first because it looked intimidating but everyone was so welcoming and my fears quickly melted away.

KMR also has a great schedule featuring krav classes, fitness classes, and more. You will definitely have a great workout. The facilities are kept clean and the staff at the front are very helpful if you have any questions.

If you are serious about learning Krav Maga, having fun, getting in a great workout, and meeting an awesome group of people I would definitely suggest training here.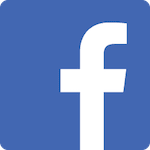 Excellent instruction, positive and encouraging community. Highly recommend training here. Thanks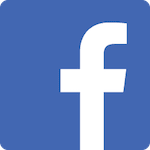 Awesome instructors; awesome community!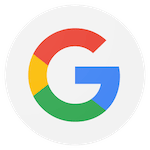 Krav Maga Raleigh is a great place to learn Krav Maga, Self Defense and get a great workout. The staff, Instructors and members are all great, friendly and welcoming. I've had issues going to a gym and keeping other workout routines but at Krav Maga Raleigh its always exciting and makes me want to come back again and again.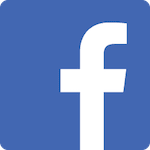 The people of Raleigh and Wake County are extremely lucky to have a world-class self-defense studio in the area. Krav Maga
Raleigh has some of the top instructors in the country. Their classes on self-defense and fitness are the most rewarding classes I have ever taken. If you ever wanted to learn how to defend yourself, please take the time to visit the studio and meet the people that will change your life. Also, their Women's
self-defense classes are a must for any girl in high school or college who wants to feel safe and empowered under any conditions. Once your classes start you will feel that you have joined a family that will last forever.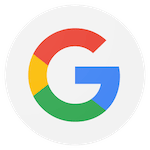 I'm a member of a DC KM studio, and I happened to be in the area and I had to check out Krav Maga Raleigh. Needless to say, I'm very impressed with KMR. After a simple email to the general inbox, Renee sent a fast and friendly response and I was set up for a class.

If you're looking for a challenge to change your body and your mind. This is it. The team has created a very safe and supportive environment for men and women of all ages to learn effective self defense while getting a great workout. No boring routines here! I tried out the level one class with Quintin to get a work out. Even though I'm level three student, he still managed to challenge me!

Don't be shy about trying out something that could safe your or your loved one's life.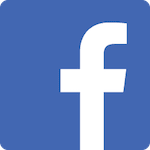 I have had the privilege of being part of the Krav Maga Raleigh family from the very beginning. The instruction is world class and the facility is awesome but where the school really shines are the instructors and the owner. They are just good, decent, real people who accept you as you are and just want to teach you a skill that could one day save your life. As a life long practitioner of martial arts I wholeheartedly endorse Krav Maga Raleigh. You will not be disappointed.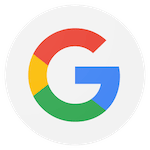 Ok so march of 2017 I decided to start taking some form of self defense training. I picked Krav Maga Raleigh to be my spot. When I started I had zero experience in fighting, and I was 280 pounds. The staff is amazing at making sure they find ways to encourage the students to do the best they can. At no point was I over looked or ignored. The instructors are great and train there students to the very highest levels that students are capable of. I would very highly recommend this school to anyone looking to learn self defense. As of June 2018 I am at 230 pounds and a level two student.

A great workout that builds both strength and endurance while you learn practical self defense skills. The classes are relatively small and accommodate men and women of all ages and skill levels. Scott and Mary are experienced, knowledgeable instructors that use real life scenarios to teach. Everyone is friendly and supportive. Developing the knowledge and skills necessary to defend yourself or your family in a bad situation provides a tremendous sense of confidence.

Krav Maga Wake Forest is a great place to get fit and learn to protect yourself. Mary and Scott are not only supportive of your goals but give you excellent feedback to help you do your best during training. They are not only amazing instructors, they are supportive friends. The other benefit is my classmates are amazing and supportive as well. Going to Krav Maga Wake Forest is the highlight of my day! I cannot stress how much I LOVE this place. I am so glad I found Mary and Scott and I can't wait to meet my goals with them. Give Krav Maga Wake Forest a try, it will change your life for the better!

Looking for a great workout? Looking for a sell-defense/martial arts that really works? Check out Krav Maga Wake Forest. Scott and Mary are both fantastic Krav Maga instructors who really know how to teach. They safely show you how to handle dangerous situations.
Not sure if it is for you? Give it a try. It is so much more fun than running on a treadmill for an hour and you will burn twice the calories at a Krav Maga class.
I have been a student for over a year and love the place. You can also use the downtown Raleigh school for the one membership. The students are all normal everyday people (not crazy MMA fighters) - doctors, office works, vets, real-estate agent, designers...etc.

I recently took the Women's Self-Defense class and was thoroughly impressed at the instructor's knowledge, ability to offer individual feedback, easy-to-follow directions and the pace of the class. I think all of the women left the class with better knowledge of how to approach an attacker and an increased level of confidence in their personal strength.
I decided to join after such a positive experience - the convenience of two locations is very beneficial to me. I look forward to learning even more self-defense skills and some fantastic workouts.

Great place to train with very professional instruction. Flexible schedule for classes and great people make this the #1 Krav studio in the area. Give it a try, you won't regret it!

This is my second week at Krav Maga Raleigh. In this short amount of time I feel more aware of my body and know the confidence will come. The instructors are patient and conscious of the student levels adjusting without taking away from the more experienced folks. I highly recommend this place!

I first came to Krav Maga Raleigh through the 6 week fitness challenge. I was looking for something different to get me motivated and fit--and those fitness classes 3x a week did it for me! Cassie was my instructor throughout the 6 weeks, but after wrapping up the challenge, I signed up for membership; the idea of not being able to punch a bag was awful and it became therapy during my time in school!
The instructors are encouraging and work with you every step of the way-you just have to do the work. It's a really fun and diverse environment to be in as you'll see people of all ages come to get fit. Also, its true, you end up feeling like you're around family with all the support you receive!

Great place and even better people! Beginners to advanced everyone is challenged.