Learn Self Defense and Get In Amazing Shape! December Specials!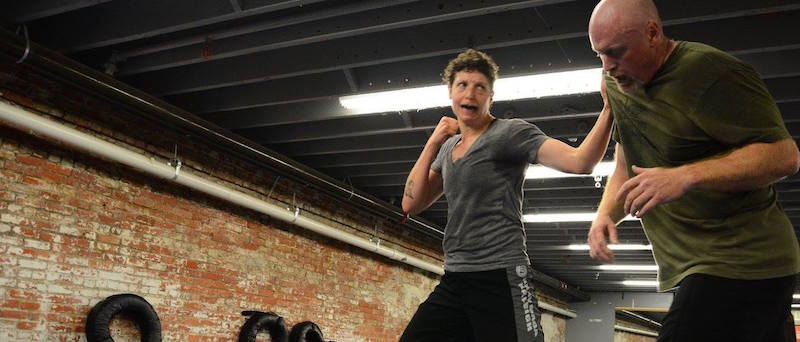 In Krav Maga, we want everyone to feel welcome. It doesn't matter how old you are, everyone should have the tools they need to survive. The Women's Self-defense program is meant to encourage women who may have little to no experience with self-defense and introduce them to Krav Maga.
Our Women's Only program teaches students to prevent, deal with and overcome all kinds of violence and attacks from unique and original training methods that have been developed strictly for women and been refined during years of training.
Learn Real, Practical Self-Defense At Krav Maga Raleigh!
These Women's Only Self-Defense classes offer a level of personal safety and protection that no other training system can match. Here's just a glimpse of what you'll learn at our classes:
How to exploit your opponent's weakness and use them to your advantage
How to predict your attacker's moves and respond with counter attacks
How to deal with an attack and gain the upper hand
How to escape life-threatening chokeholds and walk away unscathed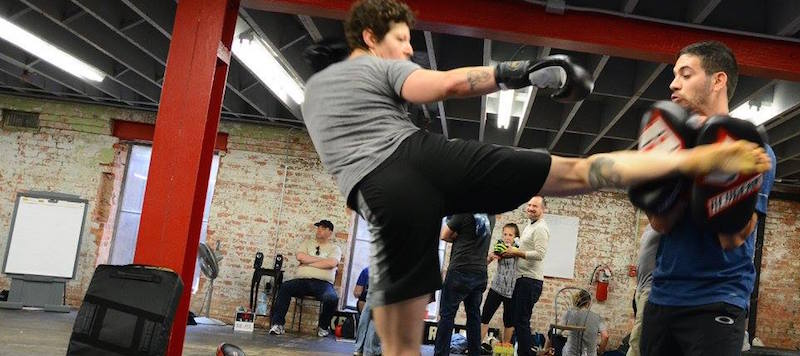 Krav Maga Raleigh offers one day workshops exclusively for women. The material covered in Women's Self Defense classes is taken from the standard, comprehensive Krav Maga curriculum, selected for techniques which are most relevant to women. Classes are taught by Cassie Rhodes, our lead women's instructor, and assisted by male instructors who will help give more realistic attacks (and take a little bit of a beating as well!). During these seminars they will learn useful tools, gain confidence, and be inspired to continue their education in becoming safe, empowered individuals.
Streets Smarts Classes
The Krav Maga Raleigh Street Smarts class can take your Self-Defense to the next level!
Our Streets Smarts program functionally combines both the life saving combat tools of Krav Maga with good street awareness and tactics to help you avoid violence whenever possible. This program will teach you to handle stressful scenarios along with the ability to make accurate and useful reports to responding emergency personnel. The Krav Maga Raleigh Street Smarts program helps students recognize danger signs and teaches them how to react.
Military-Grade Self-Defense Training In Raleigh!
To find out more, just complete the short contact form on this page. When you do, we'll give you all the details and provide you with everything you need to take advantage of this opportunity to discover Krav Maga Raleigh!