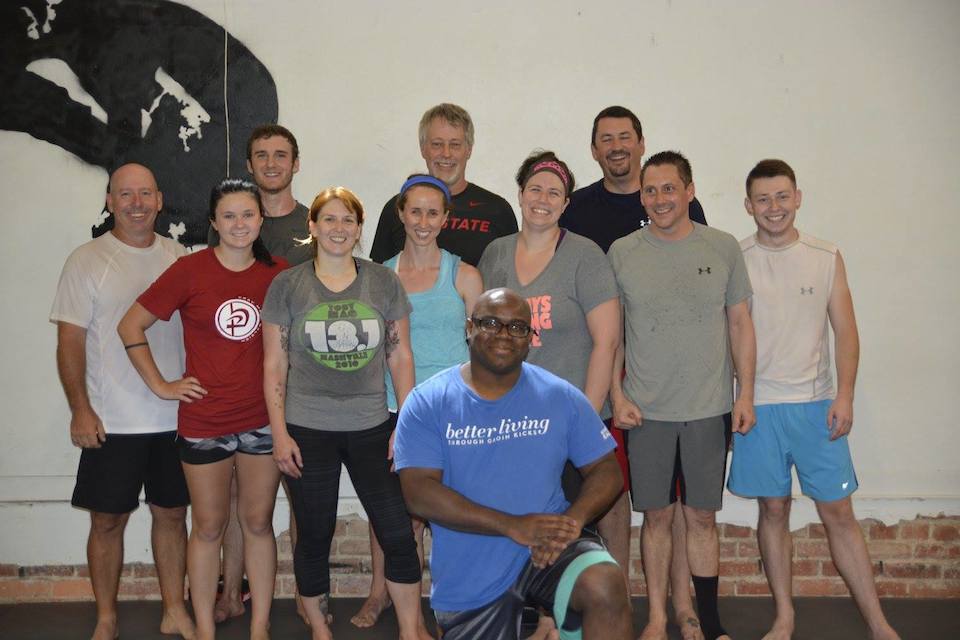 We had our quarterly test day this weekend, and it was as intense as always! Just two tests this time - level 1 and level 3 - and they really put in the work.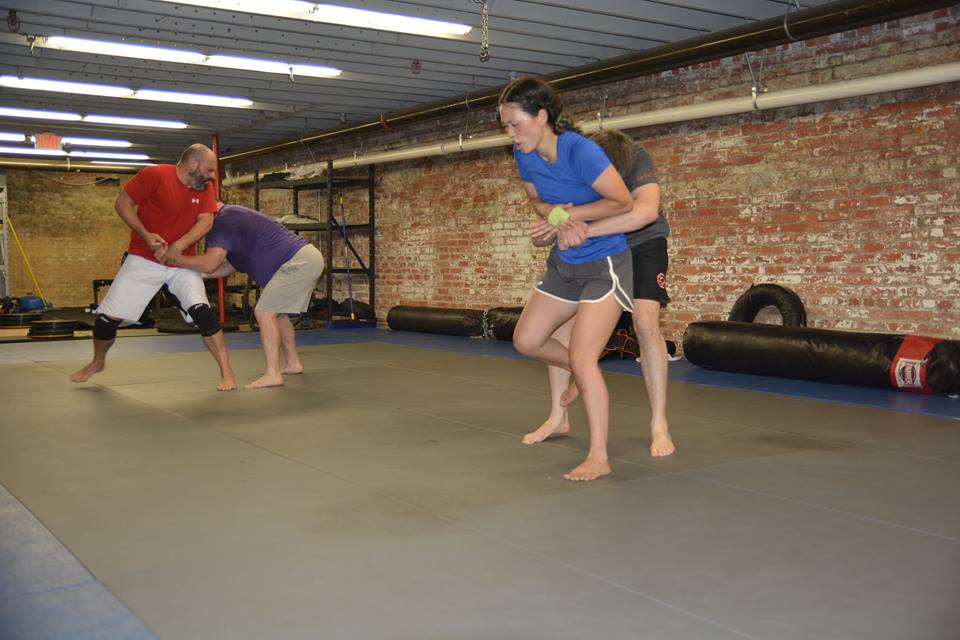 Bonny and Toni represented the level 3 testers, and since there's about a Bonnye's weight of difference between them, Aaron and Charlie stepped in to basically take the level 3 test again as their partners. Yes, some people willingly take the tests again! With both Bonnye and Toni having dedicated test partners, we were able to push the pace very hard. Normally when you're testing you get a little bit of a break to hold pads or be the attacker, but there was almost none of that here!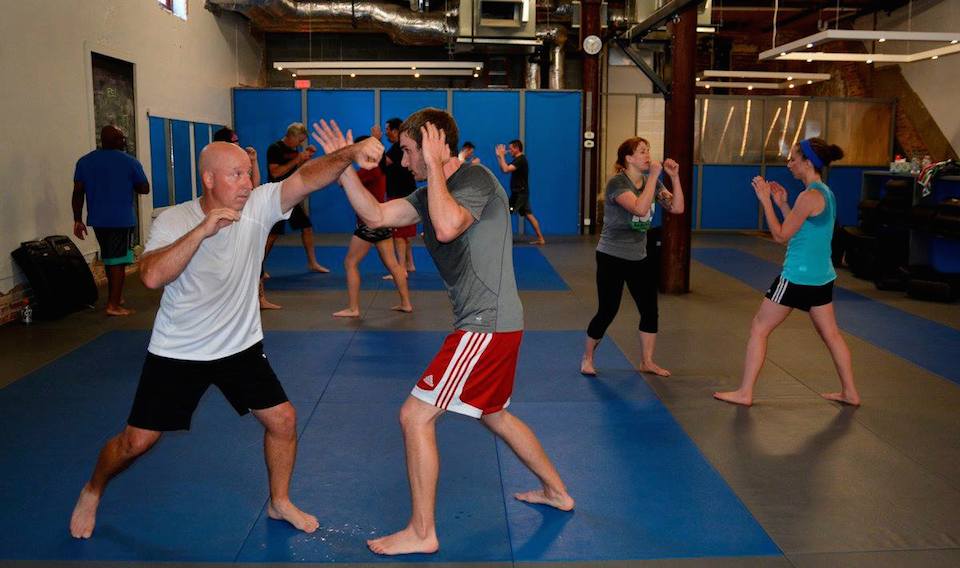 Quintin ran the level 1 test, so I'm sure everyone is already cringing. And he was less than a week back from instructor camp in LA, so he had a little extra spice to sprinkle over the test. And by spice I mean burpees! And pushups! And Krav drills! It was a tough test, but that's kind of the point. You should finish the test a different person than you started, and that's why they're hard. I know the instructors sometimes seem like we're just working out our personal issues on the class, but it's really for your benefit, I swear!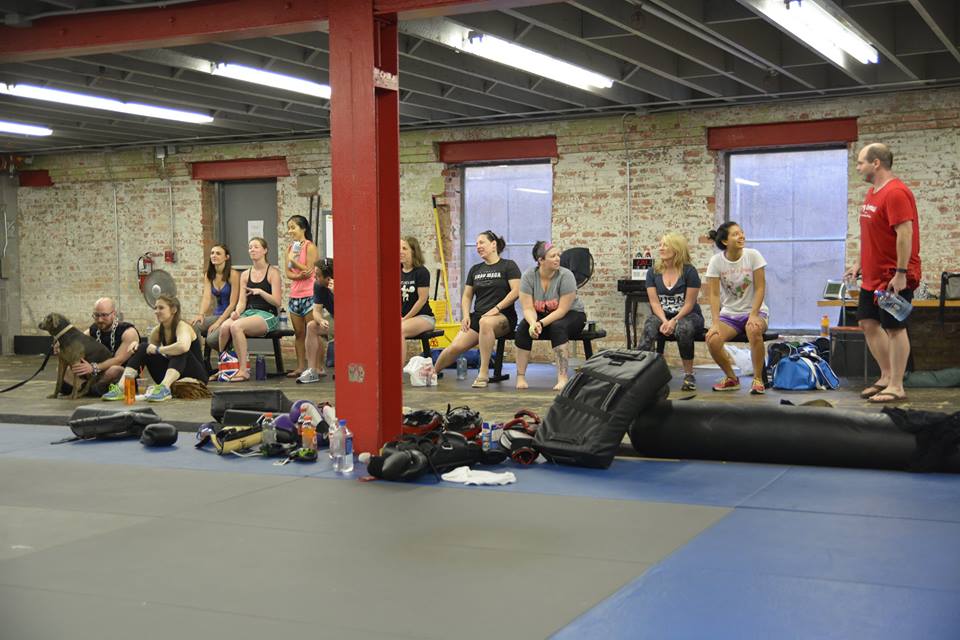 Congratulations again to everyone who tested, thank you to everyone who helped out, and we'll see you guys in the next level!