With most new things, it seems like you get good at them just in time to finish the project. This is our second-to last day at the camp, and we've figured out how to manage all these kids. Figured it out to some degree at least.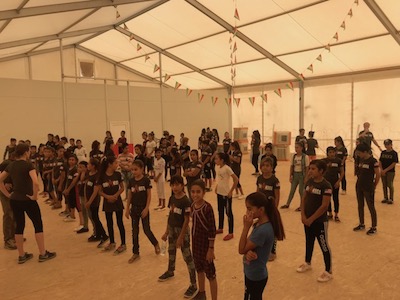 Cassie has at least figured out how to teach 70 girls at one time, so that's something to be happy about. By now they have learned defenses against choke from the front at bear hug from behind as well. Everyone seems to have a great time, and even when we say the training is over, they want to stick around and practice. They'll pick up the pads but instead of goofing around with them, they actually practice the drills they've learned. And they got to learn Ground-and-Pound!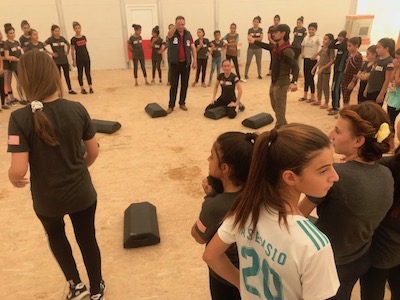 We didn't have afternoon appointments today so we took the opportunity to play tourist. We visited the dam, and took a cable car up the mountains. Probably the coolest place we found was a resort-in-progress. We saw a billboard for it up in the hills and decided to go. It was basically owned by one family, who had been adding to it over eight years. They would open one section and then build more as they got money. And they were doing almost everything by hand, including building marble staircases and rock walls. People out here are not lazy.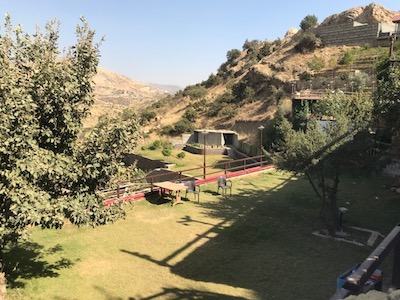 We've had plenty of good dinners out here, but I think the best so far was firefish. They take a whole fish, cut it in half, and cook it over a fire. I can't remember a more delicious fish meal. And of course it came with several piles of bread!