Cassie, Jeremy, and Joshua continue their adventure spreading Krav Maga across Kurdistan!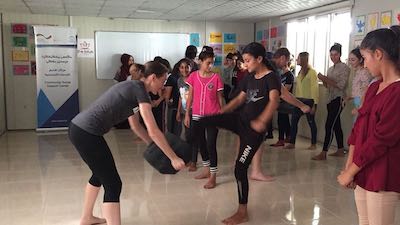 This week they are teaching at a different camp, and each camp will have radially different facilities, leadership, and participation. At this camp they are able to to teach smaller groups of older girls, in a facility with intermittent air conditioning. In another camp, the training area might be a pit of snakes, you just never know.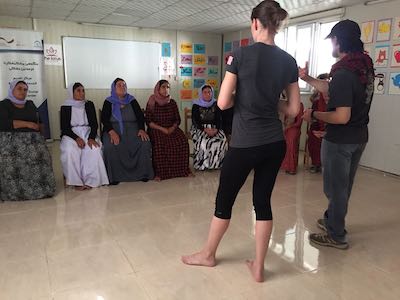 As Cassie was teaching this class of young women, a group of older women showed up and said, "We want to learn this too." It's incredible how hungry people are for any sort of training here, but when you think about the lives they've led, it makes sense.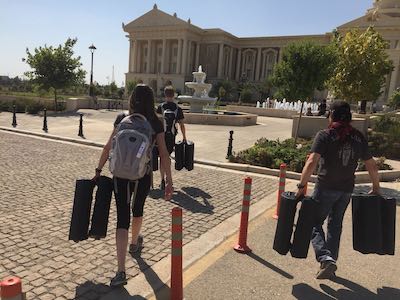 This week they are also teaching at the American University in Dohuk. That means English language instruction in a large air-conditioned room! After the previous week, it must feel like teaching on super-juice.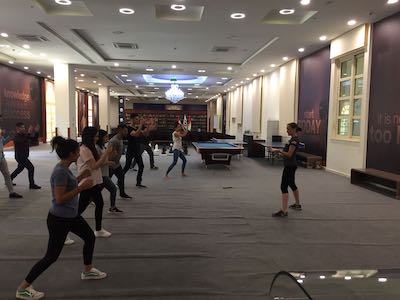 The class at American University is in a public space, so there were plenty of spectators for the first class. We imagine the second class will be even larger. And the security force at the school saw the class and said - of course - "Hey we want to train too," so they have a class for themselves now.
It seems like the second week is going even better than the first. Cassie, Jeremy, and Joshua are teaching twice as much as last week, even though they're down a person with me back here. And that must be tough, because it's not like I can be easily replac-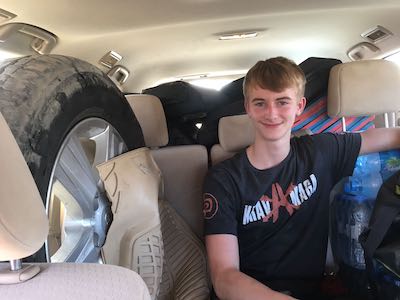 A TIRE? You replaced me with a TIRE?